A rocksteady tune named Baba Boom from the Jamaicans on Treasure Isle ,prodcued by Duke Reid was the first tarck on this riddim.Mittoo cut an instrumental of the track later.Riddim was used again in the early 80s,but mostly in the early 90s and 00s.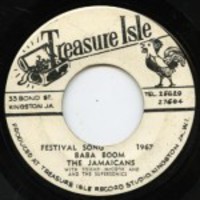 Tunes on Baba Boom riddim
We do not have songs to show... Sorry.