Ok the origin of this one is a bit complicated. Originally a Jackie Mittoo instrumental with the Soul Vendors ,known as One Step Beyond,from 1967-68.And that's why the riddim is known as One Step Beyond sometimes.

Then after some years ,probably in the early 70s there is a tune with that riddim from Leslie Milliner & Brentford All Stars ,titled Fashion Christmas.At 1973 Dillinger use the Brentford all stars version for his tune Hi Fashion Christmas.And that's why the second most used name of the riddim is Hi Fashion,cause it was more popular than Mittoo's original instrumental.

Anyway then Erroll Dunkley uses the riddim 3 years later in his Train Of Zion tune,and there are some more versions of it,butt he Freddie McGregor ,classic album/song that eventually named the riddim come sout at 1979 from Studio One.And used a lot since.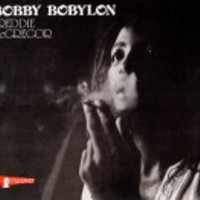 Tunes on Bobby Babylon riddim