Ok this riddim is first from an Ethiopians track named Train To Skaville,produced by Leonard Dillon,member of the group,at 1967.

One year later Marcia Griffiths made a track at the same riddim for Studio One named Feel Like Jumping, which is how the riddim was initially known as.

Well until Toots and the Maytals,made the classic 54-46, the same year,a massive hit and the riddim is also known as 54-46 since then.

But actually it was Super Cat's Boops from 1986, that gave the riddim the name it is mostly known. Another huge hit in the riddim.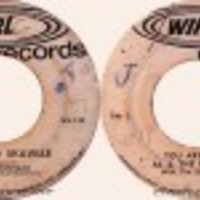 Tunes on Boops riddim